[ad_1]

Microsoft CEO Satya Nadella's son Zain Nadella died Monday morning, Microsoft Corp said. The executive staff was informed through an email about this and was asked to keep the family in their thoughts and prayers and give them space to grieve.
Zain Nadella was born with celebral palsy in 1996. "I remember the year 1996 as a thrilling time. My wife, Anu, was 25 and I was 29. My career as an engineer was taking off, while she was building her career as an architect. We were far from our families in India, but settling into our new life together in the Seattle area. Even more exciting, however, was that Anu was pregnant with our first child. In the apartment we were renting next to the Microsoft campus, we spent months busily preparing for his arrival – — decorating a nursery, putting plans in place for Anu to return to her career, envisioning how our weekends and holidays would change …. We were ready to add a new joy to our life," Satya Nadella wrote in a blog.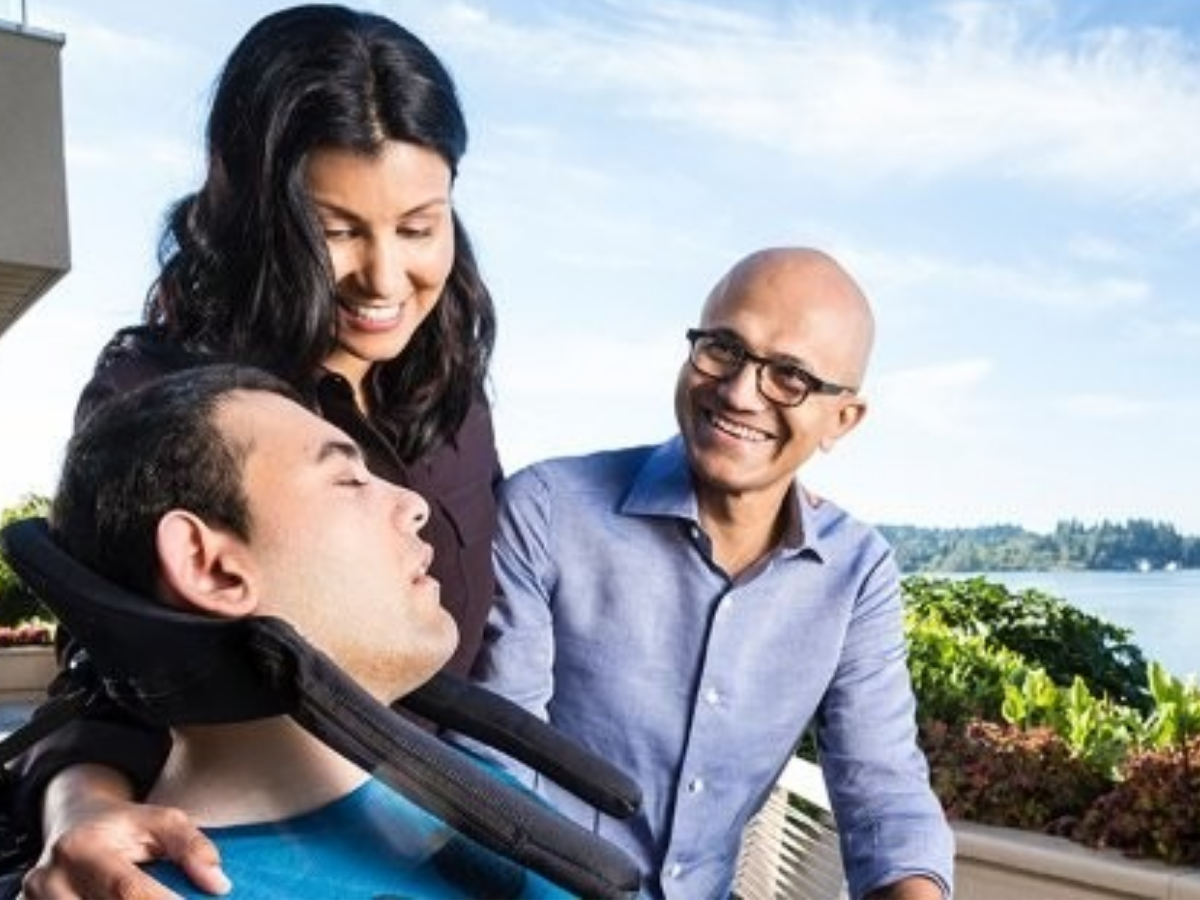 On the journey of Zain, he has written that,"One night, during the thirty-sixth week of her pregnancy, Anu noticed that the baby was not moving as much as she was accustomed to. So we went to the emergency room of a local hospital in Bellevue. We thought it would be just a routine checkup, little more than new parent anxiety. In fact, I distinctly remember feeling annoyed by the wait times we experienced in the emergency room. But upon examination, the doctors were alarmed enough to order an emergency cesarean section. Zain was born at 11:29 p.m. on August 13, 1996, all of three pounds. He did not cry."
"….. Little did I know then how profoundly our lives would change. Over the course of the next couple of years we learned more about the damage caused by in utero asphyxiation, and how Zain would require a wheelchair and be reliant on us because of severe cerebral palsy. I was devastated," he has written in the blog.
Cerebral Palsy is a condition where the muscle coordination is impaired and is caused by damage to the brain before or at the birth or even in the first few years after the child is born when the brain is developing. Causes of cerebral palsy before the birth can be damage to the white matter of the brain, abnormal brain development, bleeding in the brain or lack of oxygen in the brain.
There are more than 17 million people living with cerebral palsy (CP) in the world.
World Cerebral Palsy Day (WCPD) is observed on October 6 every year.
"Since taking on the CEO's role in 2014, Nadella has focused the company on designing products to better serve users with disabilities and cited lessons he learned raising and supporting Zain. Last year, the Children's Hospital, where Zain received much of his treatment, joined with Nadella and his wife Anu to establish the Zain Nadella Endowed Chair in Pediatric Neurosciences, as part of Seattle Children's Center for Integrative Brain Research," reported Bloomberg. "Zain will be remembered for his eclectic taste in music, his bright sunny smile and the immense joy he brought to his family and all those who loved him," Jeff Sperring, CEO of Children's Hospital, wrote in a message to his Board, which was shared with Microsoft executives.
Common questions answered:

What is cerebral palsy?
The US CDC defines, Cerebral palsy as a group of disorders that affect a person's ability to move and maintain balance and posture. It is the most common motor disability in childhood. Cerebral means having to do with the brain. Palsy means weakness or problems with using the muscles.
What is the main cause of cerebral palsy?
Cerebral Palsy is caused by damage to the brain either at birth or before birth or in the first few years after birth when the brain is developing.
What are the early signs of Cerebral Palsy?
Developmental delays, abnormal muscle tone and sitting posture are some of the early signs of cerebral palsy. The child will be slow in rolling over, sitting, crawling and walking.
What are the different types of cerebral palsy?
The common types of cerebral palsy are: spastic, ataxic, athetoid, hypotonic, and mixed cerebral palsy.
[ad_2]

Source link